Carlebach Moshav Benefit Concert
From

12:00 am

to 2:30 am
---
August 22, 2019 12:00 am
August 22, 2019 2:30 am
America/New_York
Carlebach Moshav Benefit Concert
Carlebach Moshav Benefit Concert  Wednesday, August 21st Park East Synagogue, 163 E 67th St, New York, NY 10021 Featuring: Yehuda Green Eitan Katz Yehuda Solomon – The Moshav Band Noah Solomon and C Lanzbom – Soulfarm Oneg Shemesh — Doors open 7:15 p.m. |  Concert 8:00 p.m. Important: Please bring photo ID. All bags will be checked. — Tickets: General Admission (Left and right sections): $35 before 8/19, $45 from 8/19 and at door (if available) General Admission Center Section: $55 Priority Main Floor: $100 VIP Main Floor: $180 Sponsor / Benefactor $500 – $18,000 — Pre-sales are closed. Tickets will be available at the door. To read more about this tragedy click here. Yehuda Green Read more Eitan Katz Read more Noah Solomon and C Lanzbom of Soulfarm Read more Yehuda Solomon of The Moshav Band Read more
Park East Synagogue: 163 E 67th St, New York, NY 10021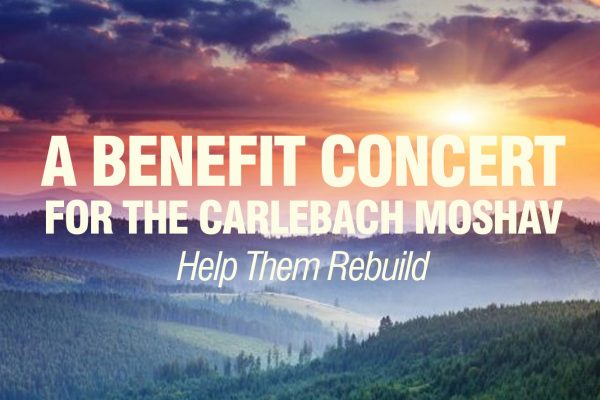 Carlebach Moshav Benefit Concert

 
Wednesday, August 21st
Park East Synagogue, 163 E 67th St, New York, NY 10021
Featuring:
Yehuda Green
Eitan Katz
Yehuda Solomon – The Moshav Band
Noah Solomon and C Lanzbom – Soulfarm
Oneg Shemesh
—
Doors open 7:15 p.m. |  Concert 8:00 p.m.
Important: Please bring photo ID. All bags will be checked.
—
Tickets:
General Admission (Left and right sections): $35 before 8/19, $45 from 8/19 and at door (if available)
General Admission Center Section: $55
Priority Main Floor: $100
VIP Main Floor: $180
Sponsor / Benefactor $500 – $18,000
—
Pre-sales are closed. Tickets will be available at the door.
To read more about this tragedy click here.