Top Ten Teachings on the Daf
From

7:54 pm

to 7:54 pm
---
October 26, 2020 7:54 pm
October 26, 2020 7:54 pm
America/New_York
Top Ten Teachings on the Daf
A learning opportunity for this new year Sisu v'simchu b'simchat Torah – Rejoice and celebrate the happiness of the Torah. As we have just concluded the yearly Torah reading cycle and begun it again, this is an opportune time to take on learning a new sefer. Following in the footsteps of the founders of our Shul, Rabbi Naphtali Carlebach, Reb Shlomo Carlebach, and Reb Eli Chaim Carlebach, I am asking members and friends to consider joining me in embarking on a journey of learning. I'd like to begin learning with you one blatt of gemara every week, starting with the beginning of Tractate Brachot. We should be able to get through most of the masechta before next Simchat Torah. Those who would like to participate will receive an email every week (except the weeks around the major holidays) with a shiur on top ten teachings of the daf, along with a transcription of the shiur prepared by Melissa Bart. After you've read and/or listened to the shiur, and perhaps gone through the gemara on your own, I'd love to hear back from you if you have any questions. We will begin right after Simchat Torah, with the first email going out on Monday, October 12th, and we hope to be able to continue doing this every week. Email [email protected] if you'd like to participate in this program and join us on our journey through Masechet Brachot. Rabbi Naftali Citron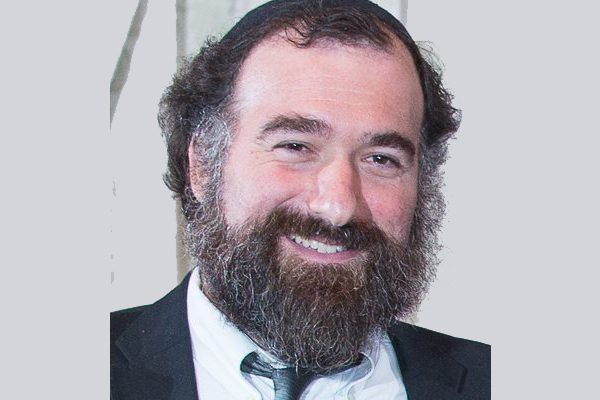 A learning opportunity for this new year
Sisu v'simchu b'simchat Torah – Rejoice and celebrate the happiness of the Torah. As we have just concluded the yearly Torah reading cycle and begun it again, this is an opportune time to take on learning a new sefer. Following in the footsteps of the founders of our Shul, Rabbi Naphtali Carlebach, Reb Shlomo Carlebach, and Reb Eli Chaim Carlebach, I am asking members and friends to consider joining me in embarking on a journey of learning. I'd like to begin learning with you one blatt of gemara every week, starting with the beginning of Tractate Brachot. We should be able to get through most of the masechta before next Simchat Torah.
Those who would like to participate will receive an email every week (except the weeks around the major holidays) with a shiur on top ten teachings of the daf, along with a transcription of the shiur prepared by Melissa Bart. After you've read and/or listened to the shiur, and perhaps gone through the gemara on your own, I'd love to hear back from you if you have any questions.
We will begin right after Simchat Torah, with the first email going out on Monday, October 12th, and we hope to be able to continue doing this every week. Email [email protected] if you'd like to participate in this program and join us on our journey through Masechet Brachot.
Rabbi Naftali Citron