7/26-27 The Carlebach Shul Long Beach Shabbaton
From

7:00 pm

to 9:06 pm
---
Register
July 26, 2019 7:00 pm
July 26, 2019 9:06 pm
America/New_York
7/26-27 The Carlebach Shul Long Beach Shabbaton
Long Beach Shabbaton July 26th – 27th Join the Carlebach Shul, in partnership with the BACH and Young Israel of Long Beach, for an amazing Shabbaton featuring Rabbi Naftali Citron, Yehuda Green, and the Chevra. Kabbalat Shabbat overlooking the ocean with Yehuda Green Elegant Shabbat dinner on the Boardwalk Catered Shabbat lunch at the Long Beach Hotel Dinner: $75 ($35 for children 8-12 – will be seated at separate kids table) Lunch: $55 ($19 for children under 6) Reservations close July 19th. By reservation only. We cannot accommodate anyone without a reservation. We cannot accommodate any refund requests. For any questions, email [email protected]
[email protected]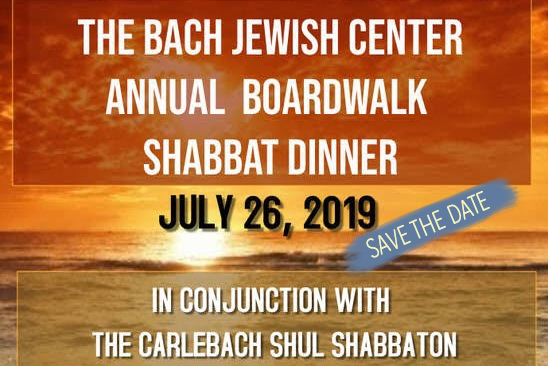 Long Beach Shabbaton July 26th – 27th
Join the Carlebach Shul, in partnership with the BACH and Young Israel of Long Beach, for an amazing Shabbaton featuring Rabbi Naftali Citron, Yehuda Green, and the Chevra.
Kabbalat Shabbat overlooking the ocean with Yehuda Green
Elegant Shabbat dinner on the Boardwalk
Catered Shabbat lunch at the Long Beach Hotel
Dinner: $75 ($35 for children 8-12 – will be seated at separate kids table)
Lunch: $55 ($19 for children under 6)
Reservations close July 19th.
Click Here for Meal Reservations
By reservation only. We cannot accommodate anyone without a reservation. We cannot accommodate any refund requests.
For any questions, email [email protected]