Rosh Hashanah: Full Schedule, Dinner, Aliyot and Seat Reservations (2018)
From

6:56 pm

to 7:57 pm
---
September 9, 2018 6:56 pm
September 9, 2018 7:57 pm
America/New_York
Rosh Hashanah: Full Schedule, Dinner, Aliyot and Seat Reservations (2018)
ROSH HASHANAH with Rabbi Naftali Citron, Yehuda Green & Michael Most The Services are led by Rabbi Naftali Citron, who, as a teacher and motivator, will look to find the inner meaning of compassion and forgiveness in these High Holidays. Reb Naftali will be drawing on the deep resources of our spiritual inheritance, such as the Zohar, Reb Nachman of Breslov, Ishbetzer Chassidut, and the teachings of Rabbi Shlomo Carlebach. *An intensely spiritual service full of songs based on the traditional High Holiday liturgy as well as on Rabbi Shlomo Carlebach's melodies. *A journey of this yearly gift of spiritual awakening that opens our emotions for divine forgiveness, acceptance, and unconditional love. *The joy of this cleansing process, that will help set one free from negative behavior patterns. Sunday, September 9th, EREV ROSH HASHANAH: Candle Lighting: 6:56 PM Mincha/Maariv Services: 7:00 PM Yom Tov Meal: 8:05 PM  – 11:00 PM Monday, September 10th, 1st DAY ROSH HASHANAH: Morning Services: 9:00 AM Mincha: 6:10 PM Tashlich at 79th Street Boat Basin (approx) 6:40 PM Candle Lighting: not before 8:02 PM Maariv Services: 8:02 PM Yom Tov Meal: 8:42 PM  – 11:00 PM Tuesday, September 11th, 2nd DAY ROSH HASHANAH: Morning Services: 9:00 AM Mincha: 7:05 PM Yom Tov ends: 7:52 PM
305 W 79th St, New York, NY 10024, USA
info@thecarlebachshul.org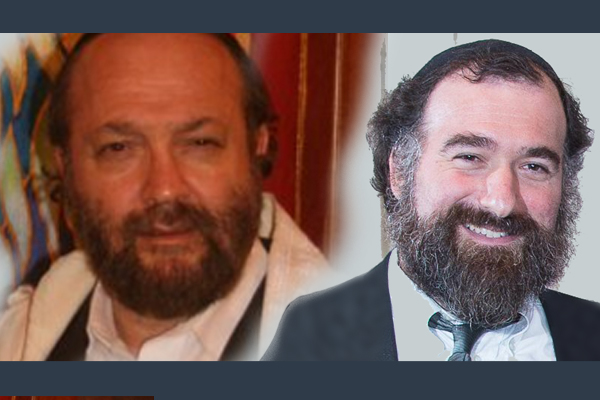 ROSH HASHANAH with Rabbi Naftali Citron, Yehuda Green & Michael Most
The Services are led by Rabbi Naftali Citron, who, as a teacher and motivator, will look to find the inner meaning of compassion and forgiveness in these High Holidays. Reb Naftali will be drawing on the deep resources of our spiritual inheritance, such as the Zohar, Reb Nachman of Breslov, Ishbetzer Chassidut, and the teachings of Rabbi Shlomo Carlebach.
Click Here to Buy High Holiday Tickets
Click Here to Buy an Aliya
Reserve Meals Here
Clcik Here to Reserve Your Ticket to Selichot
---
*An intensely spiritual service full of songs based on the traditional High Holiday liturgy as well as on Rabbi Shlomo Carlebach's melodies. *A journey of this yearly gift of spiritual awakening that opens our emotions for divine forgiveness, acceptance, and unconditional love. *The joy of this cleansing process, that will help set one free from negative behavior patterns.
Sunday, September 9th, EREV ROSH HASHANAH:
Candle Lighting: 6:56 PM
Mincha/Maariv Services: 7:00 PM
Yom Tov Meal: 8:05 PM  – 11:00 PM
Monday, September 10th, 1st DAY ROSH HASHANAH:
Morning Services: 9:00 AM
Mincha: 6:10 PM
Tashlich at 79th Street Boat Basin (approx) 6:40 PM
Candle Lighting: not before 8:02 PM
Maariv Services: 8:02 PM
Yom Tov Meal: 8:42 PM  – 11:00 PM
Tuesday, September 11th, 2nd DAY ROSH HASHANAH:
Morning Services: 9:00 AM
Mincha: 7:05 PM
Yom Tov ends: 7:52 PM
The Schedule
6:56 pm - 6:56 pm
Sunday, September 9th Erev Rosh Hashana - Candle lighting
7:00 pm - 7:00 pm
Erev Rosh Hashnana Mincha/Maariv Services
8:05 pm - 10:45 pm
ROSH HASHANAH - Yom Tov meal
9:00 am - 2:30 pm
1st DAY ROSH HASHANAH - Morning Services
6:10 pm - 6:10 pm
1st DAY ROSH HASHANAH - Mincha
6:40 pm - 8:00 pm
ROSH HASHANAH - Tashlich at 79th Street Boat Basin (approx)
8:02 pm - 8:02 pm
ROSH HASHANAH - Candle lighting (not before 7:16 PM)
7:35 pm - 8:15 pm
ROSH HASHANAH - Maariv Services
8:42 pm - 10:40 pm
1st DAY ROSH HASHANAH - Yom Tov meal
9:00 am - 2:30 pm
2nd DAY ROSH HASHANAH - Morning Services
7:05 pm - 7:05 pm
2nd DAY ROSH HASHANAH - Mincha
7:52 pm - 7:52 pm
2nd DAY ROSH HASHANAH - Yom Tov ends